Crum Church of Christ meets here
Hello! Welcome to the Crum Church of Christ website. Feel free to look around. To the left are pages connected to the website. Go ahead and look. You may open a new world of experiences. On the about page, you will find information about us, the way we worship, and why. On the photo page, you will find photos and information of our church's history with members from way back. On the whats new page, you will find times and days of our Worship, Bible studies, Revivals, Homecomings, and Vacation Bible Study. On the contact page, you will find contact information such as the addresses, emails, and phone numbers of Jim Farley, our preacher, and members of the church. On our favorite links page, you will find our favorite links of other Churches of Christ, as well as the address of our monthly "Mountian Messenger" published by our very own Jim Farley! You will find links of other articles written by him also. Be sure after viewing the sight sign our guestbook! Also, look at our 2nd Photo page where you will find pictures of the past and the present times of the church. On our 3rd Photo Page you will find Baptisms, Weddings, while in service, and more! On the custom page you will find something new to read about each week.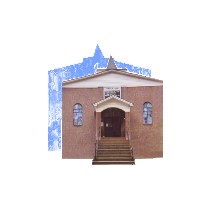 News and Updates
Welcome our new brother and sisters in Christ! We have had 4 Baptisms.. Dustin and Tabetha Sloan were baptized Sunday the 14th. Jenina Howell was baptized Monday the 15th. Her mother, Regina Molett, was baptized Thursday the 18th. Welcome to the Family!
Welcome to Crum West Virginia Church of Christ